This includes Twin Plate holder (permanent Fix) and Detachable Twin plate holder for Taxis, Private Hire Vehicle, Chauffeur Driven Vehicles and Hackney Carraiges, Please see the product details and their Demo & installation guide video's on our website and Youtube
Featured products
Order a complete set of Detachable Twin Plate Holder Platform + Square DVLA Number Plate Printing + Council plate Bracket , All fitted on the bracket and ready to go . please see the pictures.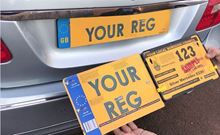 Detachable / Removable Twin Plate Holder Platform for Private Hire cars, Taxi's & Minicabs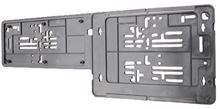 Twin plate Holder Platform for Taxi, Private Hire, Minicab and Hackney, Permanently fixed at the back to hold both the plates, council License plate and DVLA registration license plate side by side.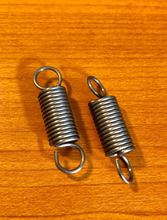 Metal Dual Hook Tension Spring, Chose quantity, 5kg Expansion Strength, Replacement Springs for the Detachable twin plate holder platform, size 32mmx9mmx1.10mm
Taxi, Private Hire & Minicab License Plate Holder Bracket only , The size of the bracket is (25cm wide x 18.7cm high) and the council license which fits in it is 24.3cm wide x 18cm high (council license plate approx 9.5 inch wide x 7 inch high)
Motor Trade Plate or Dealer Plate Holder Platform