It's important to know where your vehicles are at all times. Dynx tracking system will gives you the visibility you need to increase productivity, improve response times, decrease cost and improve profit.
Find it out, thanks to the tracking geo-location systems we provide

 

On The Route Live Video Viewing, Recording and GPRS Tracking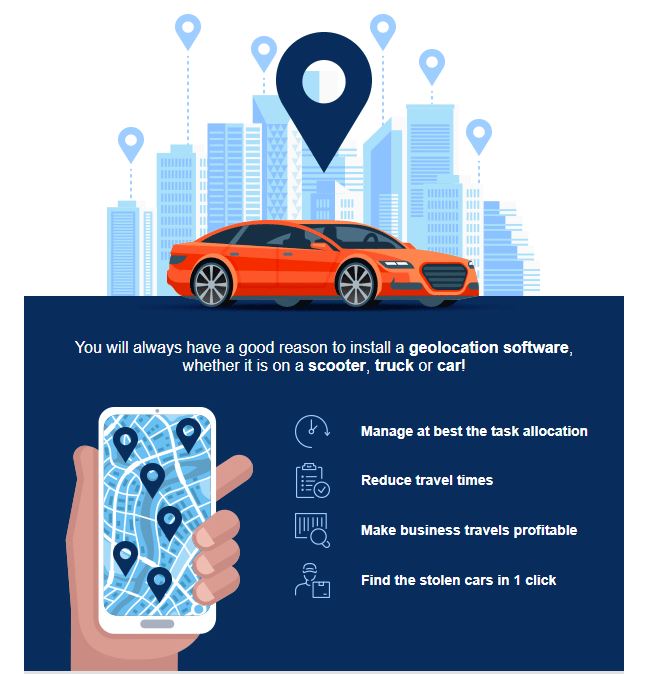 Our easy-to-use Fleet Management Solutions provide you the fleet intelligence, video and GPS monitoring at your fingertips, an affordable Solution for All size Businesses.
A new affordable 3G video-based telematics camera with adifference, providing cutting-edge technology with the following features:
- 9-axis G sensor for Drivers' behavior Analysis
- Dual-channel camera recording
- 3G GPS Tracking  Camera
- Hidden and locked SIM & SD Port
- No press-button on device
- External cable battery, more secured
- H.264 decoding
Following optional features can be added if required
 - Immobilization/ Engine Cut-off
- Panic button
- ADAS (optional)
- BLE4.1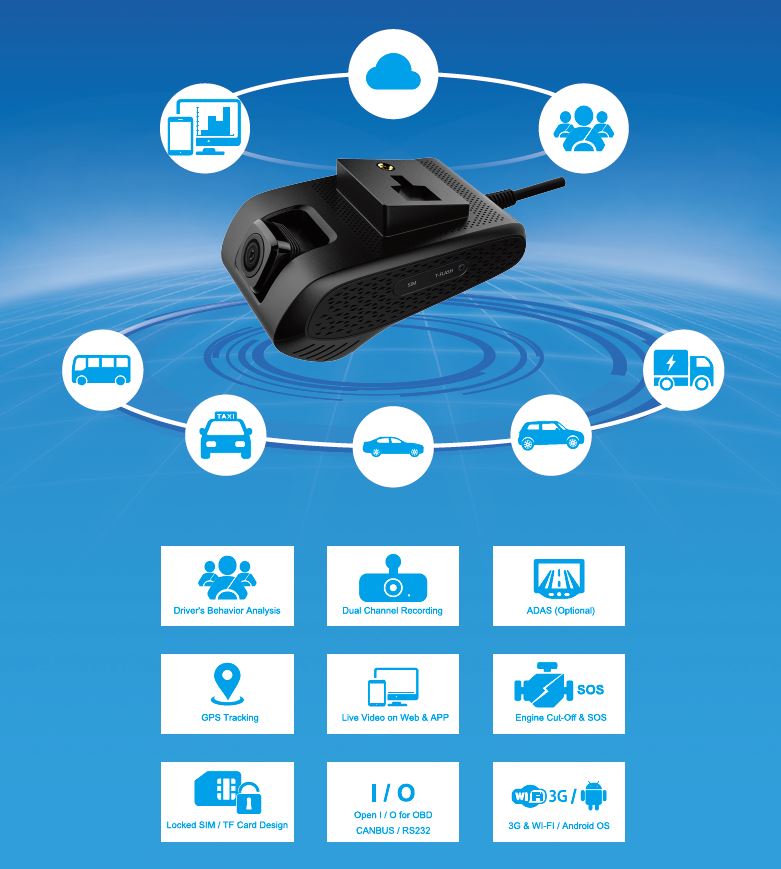 If you want the most advanced dash cam on the market.  It has features you'd expect on high-end products like 3G and WIFI connectivity, 1080p video, GPS tracking, Cloud Server, Dual-cam etc. 
Find no further..... We got it!!! With two cameras (front and inward) recording video sychronously, support for SD card with up to 32GB capacity, Turns out crystal clear footage day or night for hours with the loop recoring to overlap old video. G-sensor is built into the device to automatically record and lock footage in the instance of a damaging accident. It is also well regarded for its resistance to high heat or extreme cold, so you won't have to worry about frying your expensive new device on the windshield. 
3G + WIFI
Surfing network anytime anywhere. With the data SIM in the device you can connect your phone/tablet with the built-in hotspot.
GPS tracking
Enjoy Real-time GPS tracking, Playback, Geo-fence, Report, Alarm data, Driver's behavior analysis, Live video are available.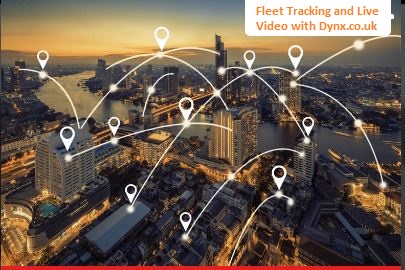 Live Surveillance
Wide Dynamic Range technology to capture the best light exposure, giving you flawless night-time recording and detail capture.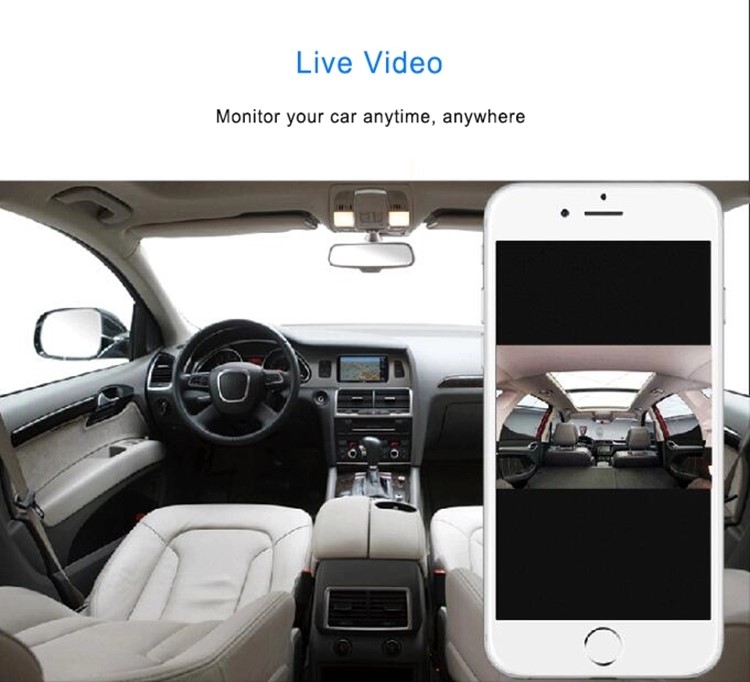 1080P Video Recording with Built-in Dual Camera
Ultra wide 145-degree viewing angle captures more of the road around you. With G-Sensor, the device can locks data to memory, which is helpful in insurance claims. 1920 x 1080 Full HD resolution at 30 fps with H.264 compression technology for more storage.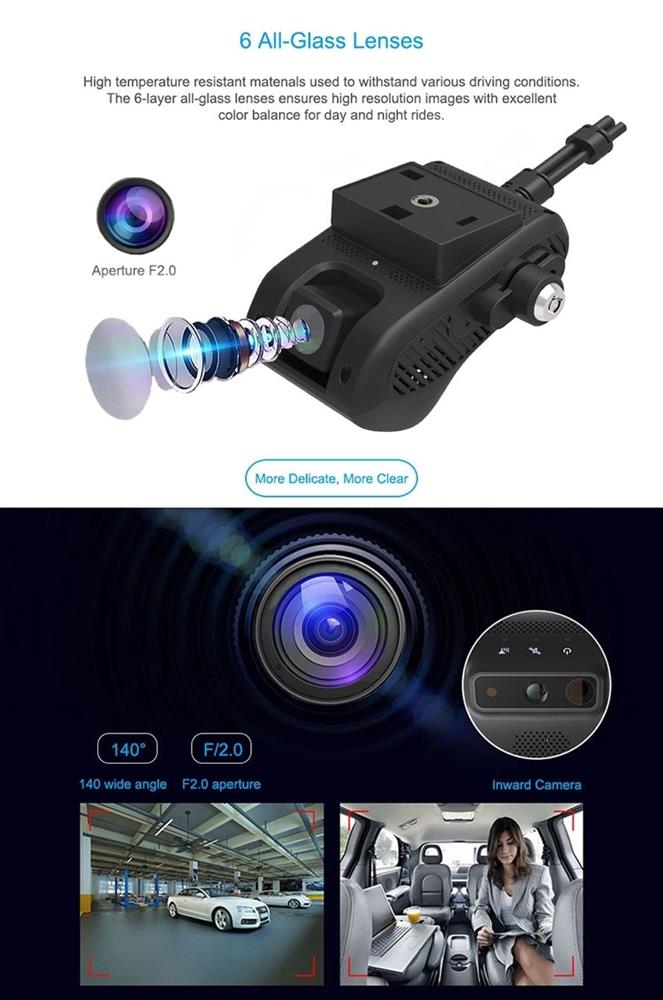 Vibration Alarm
Vibration alarm is turned on after vehicle stops the engine for 5 minutes. Alarm message will be pushed to APP if any vibration detected.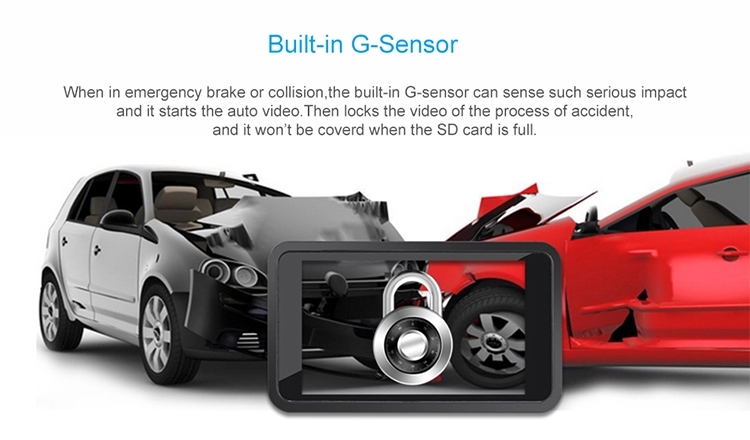 Prices Plans :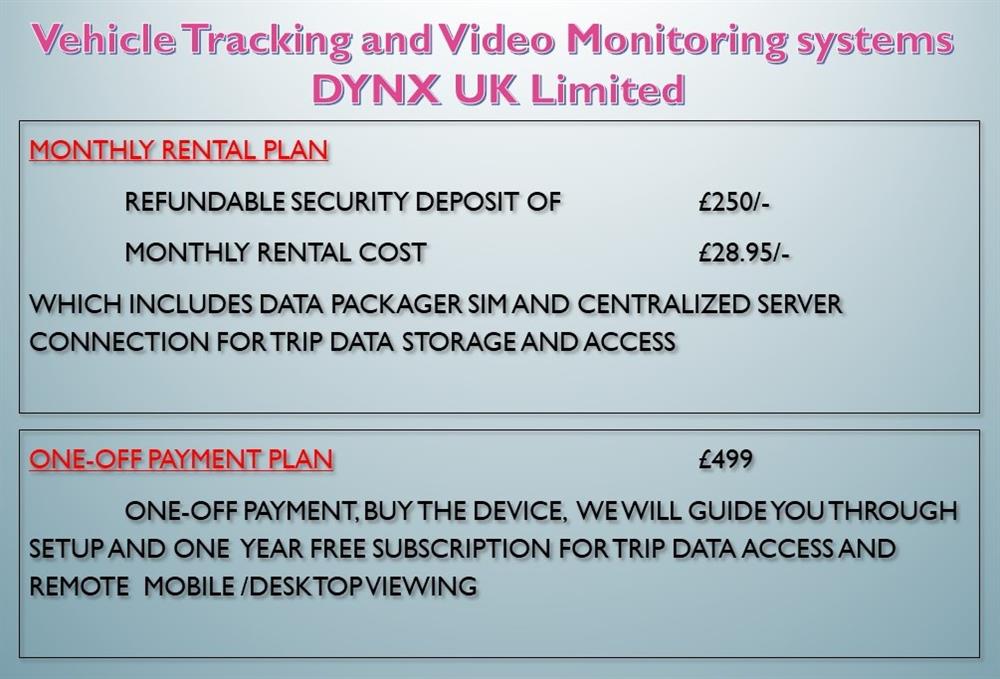 Cloud Serve
Protect your data and privacy. Make your video backup safer.  
Driver's Behavior Analysis
The built-in 9-axis G-sensor enable the camera to perform better for driver's behavior analysis.
Bad behaviors like harsh acceleration, hard braking, sharp turn will be pre-warned and secured. All events data will be saved locally in TF card as well as the cloud server.